The Societa` da Vinci is a 501C (3) Charity whose mission is to promote and advance the rich, but often invisible cultural heritage of the Italian people through education, service, charity and community events.
The Societa da Vinci is comprised of a group of dedicated Italian American men in the greater Wilmington Delaware community. Our organization is dedicated to promoting the positive aspects of our heritage as well as helping families in need, providing educational grants and supporting cultural events and institutions in the community.
The Societa da Vinci – named after Leonardo da Vinci, revered artist, scientist, engineer and inventor who was highly inquisitive and imaginative – makes a positive impact on our community and values innovation and imagination. As a member of this society, you support the same ingenuity and creativity da Vinci represents.
The Societa da Vinci is very proud to have three of our distinguished members serving on the governors commission on Italian Heritage and Culture. This distinguished group has been instrumental in having October dedicated as Italian Heritage month in Delaware.
Al Greto
– President –
Dr. Pete Certo
– Vice President –
Peter Frattarelli
– Secretary –
Mike DiFonzo
Frank Varone
Tony Scafide
Joe Valdrini
Steve Silicato
Gene Steger
Membership Committee
Mike DiFonzo – Chairman
Finance Committee
Gen Steger – Chairman
Grant Committee
Frank Varone – Chairman
Events Committee
Steve Silicato – Chairman
Cultural Committee
Peter Frattarelli – Chairman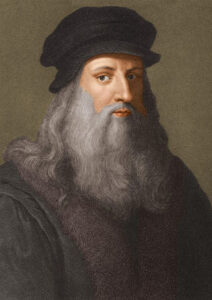 "Experience never errs; it is only your judgments that err by promising themselves effects such as are not caused by your experiments."